Nature Space Vol. 1
Sights and Sounds from Environments that inspire
VOLUME ONE
curated by Mark "Frosty" McNeill
At HAOMA, we believe that the human connection to the natural world is key to our wellbeing - both as individuals and as a species.
Beyond the obvious connection of our very breath being reliant on plant life, our connection to the natural world can even increase our immune response, as evidenced in the Japanese tradition of shinrin-yoku, or forest bathing. For many of us, that connection is also key to our creativity. Interested in exploring that aspect of our well-being, our good friend (and Haoma's Sonic Curator) Mark "Frosty" McNeill offered to reach out to some friends to ask a very simple question: How Does Nature Feed Your Creativity?
Here, a select group of artists, musicians and thinkers share the sights and sounds of a natural space that inspires them.
Nature Space - VOL. 1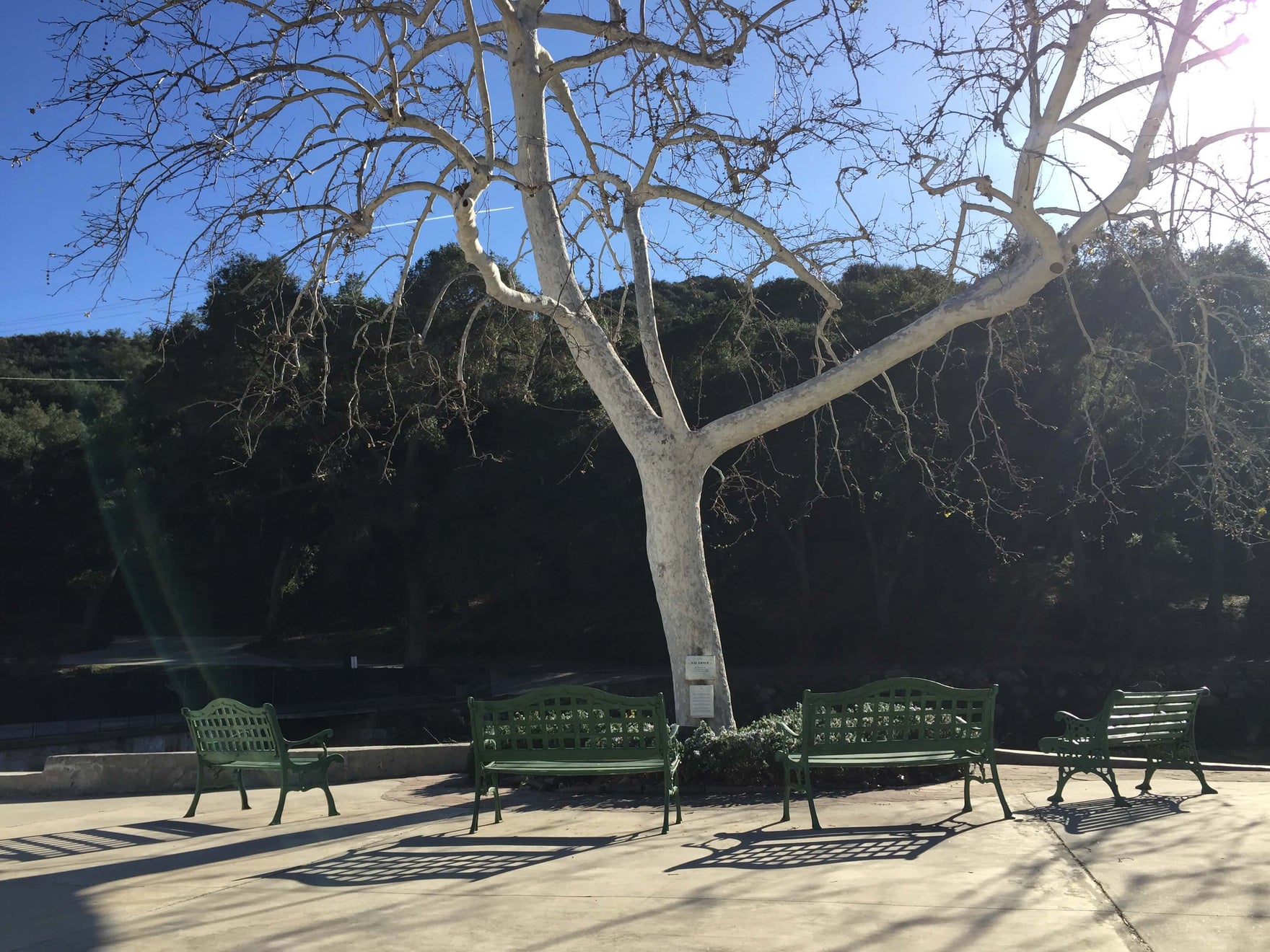 Mark "Frosty" McNeill
Ashram Bees ~ Agoura Hills, CA
I made this recording at the Sai Anantam Ashram, founded in 1983 by Swamini Turiyasangitananda aka Alice Coltrane. The ashram, on sacred Chumash land nestled into the Santa Monica Mountains in Agoura Hills, California was full of peaceful energy. Just outside the mandir, where prayers and bhajans took place, there was a quiet meditation area with a few benches and a sign that read "SAI-LENCE Please." At the base of an elegant, white tree were native plants buzzing with happy bees. These bees might very well have been doing some meditation of their own as they went about their business gleefully collecting pollen. Spending some close moments with them reminded me of the magic that is simultaneously happening all around us on micro and macro levels.

The entire ashram, buildings and all, burned to the ground in the Woolsey Fire of 2018, just months after the land was sold and the ashram members had vacated the property. While on the surface this erasure seems sad, I'm sure Swamini Turiyasangitananda would have recognized it as part of the cycle of life and I bet those bees are back, happily buzzing in the flowers that had sprouted up from the charred soil.
"How does nature feed your creativity?"
Nature keeps me deeply tapped into wonder. It's always there to rebalance me and fortify my resolve to put more positive, creative energy back into the universe.

Frosty is a sonic explorer and the founder of pioneering radio station dublab.com.
OLIVIA WYATT
Humpback Whales ~ Maui, Hawaii
I love all forms of nature from deserts to jungles to mountains, but I am most mesmerized and inspired by the sea. In fact, I would sink without the sea. I love it so much that I live on a sailboat and call the Deep my home. I recently sailed alone across the Pacific, from San Diego to Hawaii. Out there, I stared into the throat of squalls, sat in the blue belly of the unknown, aligned my heart with the howling moon, and bathed inside the crests of giant waves. The journey was everything from madness to medicine and it made poetry pour out of my mouth. After hearing the songs of the humpback whales off the coast of Maui, I have decided to circumnavigate. I will continue my journey by sailing to destinations guided by the humpback whale migration patterns.
"How does nature feed your creativity?"
Without nature I am nothing, or rather a lost something. I believe that my creativity comes from Creator and I am merely a conduit to bring it into existence. In order to stay connected to Creator, I find that it is important for me to stay wild. And the only way to stay wild in this world is to go deep into the wilderness where all the other wild things are.

Olivia Wyatt is an award-winning filmmaker, TV producer, writer and sailboat captain who traverses the globe creating psychedelic visions and documenting endangered cultures with the aim of preservation. Check out her adventures at Wilderness of Waves.
KELLY HIBBERT
Jungle Alarm Clock ~ Costa Rica
This was recorded from our bedroom, looking out through a screen. This was recorded between 4-5 AM in the morning, our jungle alarm clock :)
"How does nature feed your creativity?"
The source of all nourishment, creative or otherwise, leads back to mother cosmos.

My family have chosen to root down into the jungle along the bank of a slow moving river a short kayak from the Caribbean sea.

This is our place, where She resonates, potent and abundant. Breathing in this sensuous air, we are rich beyond dreams.

Kelly Hibbert is Grammy-nominated mastering engineer who brings sublime sounds to the world from his home in Costa Rica where he and his beautiful family live in tune with nature.
JEREMIAH CHIU
Beetle Concert ~ Northern New Mexico
Twice a year I spend 1-2 weeks in Northern New Mexico in a space seemingly devoid of cell towers—surrounded by mountains, rivers, and trees. One of my favorite spots in this special place is a hike that begins in the woods and leads you further near a mountainside. The earth underneath your feet—first dirt, then rock, eventually becomes boulders—your sense of scale shifting dramatically. I take a lot of field recordings here and this particular day I was sitting in these boulders when a beetle decided to perform a concert for me. Virtuosic to say the least.
"How does nature feed your creativity?"
As someone that works mostly in the digital and electronic realm—be it graphic design software or synthesizers—nature is a constant inspiration for visual/audio concepts as well as my approach to composition, harmony, rhythm, balance, tension, etc... all of the vocabulary we use when assessing aesthetics. I'm a huge advocate for letting things be rather than perfecting them into hyper-realism. Feel or vibe is the spirit in music and art that we resonate with—the human!

Jeremiah Chiu is a creative director, artist, synthesist, and educator who teaches at Otis College of Art & Design and transmits adventurous audio as a DJ on dublab.com.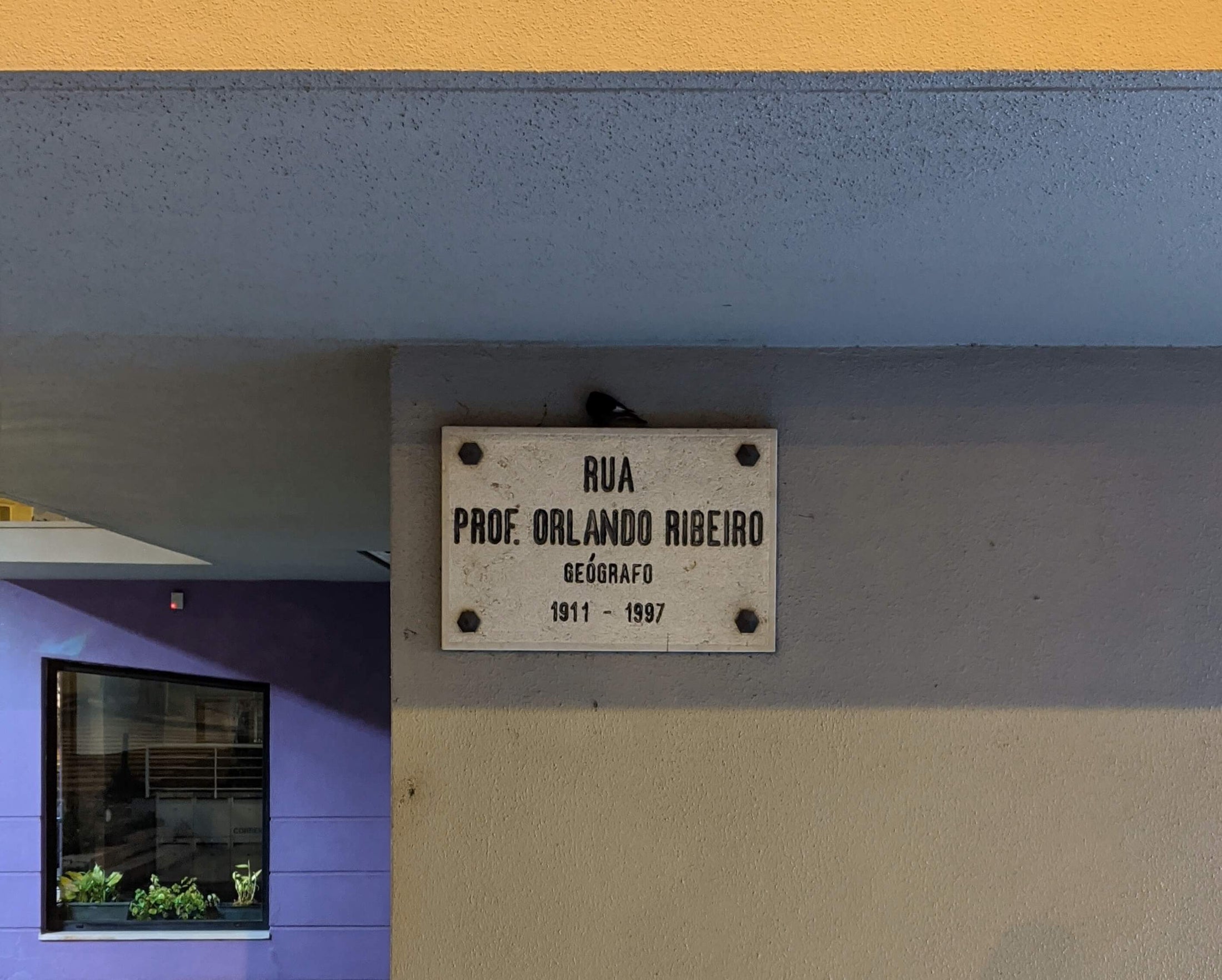 FRANCISCO MARUJO
Mystery Night Birds ~ Lisbon, Portugal
I decided to make it simple and meaningful. The recording I'm sending you is of one or more birds that sing in my street almost everyday, when everyone has already gone to sleep. I listen to it/them many times when I come back home from going out or when I'm up late. The whistles I hear combined with the delayed reflections of the buildings around them have always fascinated me - the echo makes it magical and because of it, I'm unable to understand how many birds are singing.

Coming home from a short walk yesterday, I found "the" bird sitting on top of a sign with the name of my street, which I thought was brilliant!
"How does nature feed your creativity?"
Nature for me is both source and destination, input and output. I take inspiration and sound from it and often I try to establish a dialog with it through my work, questioning the relationship between us. Trying to make some kind of meaning out of nature, I often find myself unable to grasp any kind of understandable matter. In the end, as with my pursuit of sound, I feel this inability is what makes me come back to nature, in a hopeless, endless loop.

Francisco Marujo is a Lisbon-based composer who sonifies his environment under the moniker carga aérea.