Under This Tree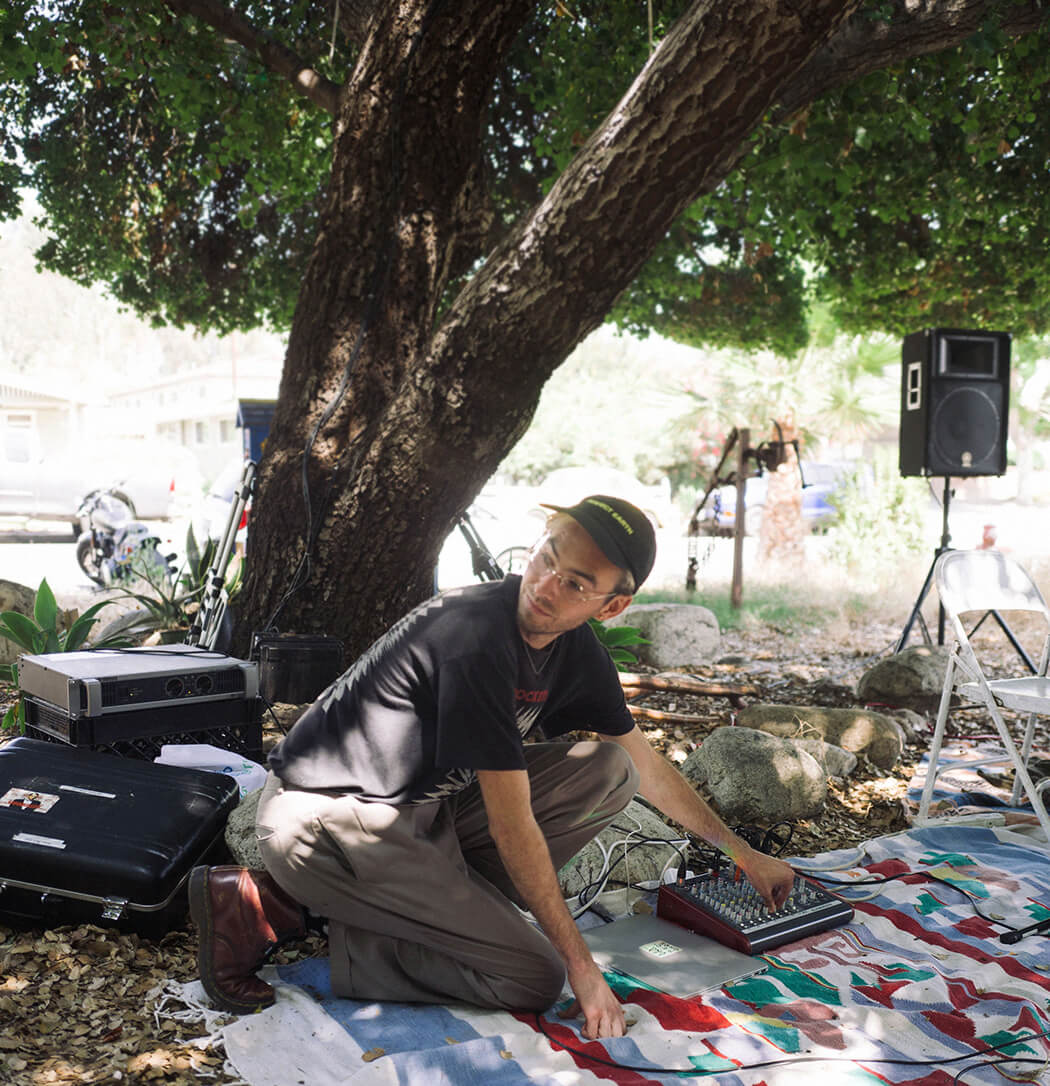 AN EXERCISE IN COMMUNITY BUILDING
an audio piece by Mark "Frosty" McNeill
THE TIERRA DE LA CULEBRA IS AN EARTHY LITTLE POCKET PARK IN LOS ANGELES' HIGHLAND PARK NEIGHBORHOOD.
If you are lucky enough to pop by the park on the right Saturday afternoon, you're likely to find the terraced, leafy oasis filled with a diverse array of deep listeners. Giggling children hanging in branches, young couples embracing on patterned blankets, and intent heads swaying on bodies nestled in the curves of a mosaicked serpent. They're all tuning into the energetic center of the park, which is a large tree. Under this tree, there's someone – either a world-famous musician or an emerging bedroom producer – emanating some natural, sonic wavelengths from beneath the latticework of branches.

You've stumbled onto "Listen to Music Outside in the Daylight Under a Tree," a bi-monthly, free event hosted by Leaving Records founder Matthew David McQueen, also known as Matthewdavid.

As opposed to a recorded music exchange, "Listen to Music Outside in the Daylight Under a Tree" is an opportunity for curious humans to commune with each other and their environment. It's an exercise in community-building and a celebration of our connection to nature. It brings people together as it sketches the outer edges of sound.
Step through the Haoma portal with Frosty as he visits Matthewdavid in the park to talk about listening to music – outside, in the daylight, under a tree.
Images by Sam Lee